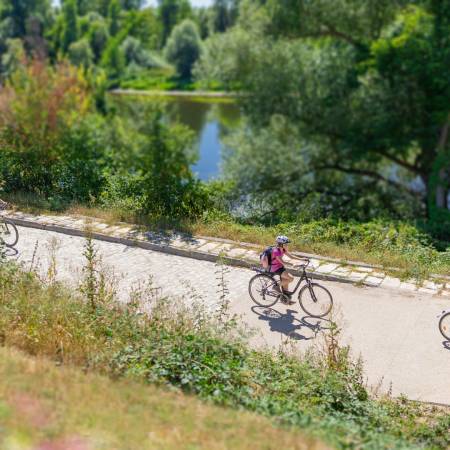 Cyclistes sur la voie verte Vichy-Billy © Alba Photographie - Auvergne-Rhône-Alpes Tourisme
south
As a family, enjoy the greenway… so, everyone on your bikes!
27km from Billy to Saint-Yorre
This ride along the Via Allier's greenway, sticking close to the river, offers a gentle cycling outing. The Allier is the omnipresent star along this stretch, revealing its many different sides.  Pedalling along beside the water, discover a mosaic of landscapes, heritage treasures along the way inviting you to explore the waterside parishes, with their many activities, shops and riverside restaurants, or guinguettes. Whether travelling solo, in a group or as a family, by bike or by foot, take in all the different atmospheres, landscapes and noises of the Allier, known as one of Western Europe's last-remaining wild rivers, and make the most of three discovery circuits that add further options to this green outing.  
favorite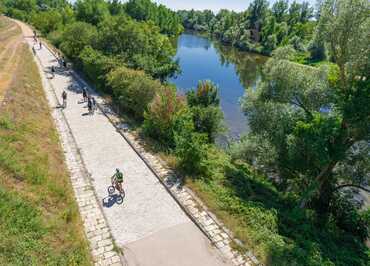 Saint-Pourçain-sur-Sioule
favorite